Hello!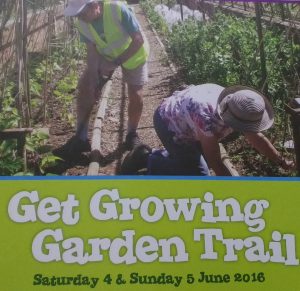 The Bristol Get Growing Trail is happening again for 2016 !
There will be a Plant Sale. There will also be refreshments, a Barbecue at Mid day and cake sale.
The garden will have lots of activities for all the family. Come and get involved in decorating colourful  signs and totempoles to brighten up the garden. Make your mark with your own handprints and turn your thumb prints into fun beasties and animals to cover the signs.  There will also be seeding a wildflower meadow strip and more!
The Bristol Get Growing Trail is part of 20 of Bristol's Secret fruit & veg gardens that will open their gates to visitors.
Blaise Community garden will be open 11.00am – 4.00pm both days. From the 4th – 5th of June.
Hope to see you there !
(Here's a sneak preview of one the totempoles…hopefully we will have a giant tree and bee signs to decorate this weekend too!)